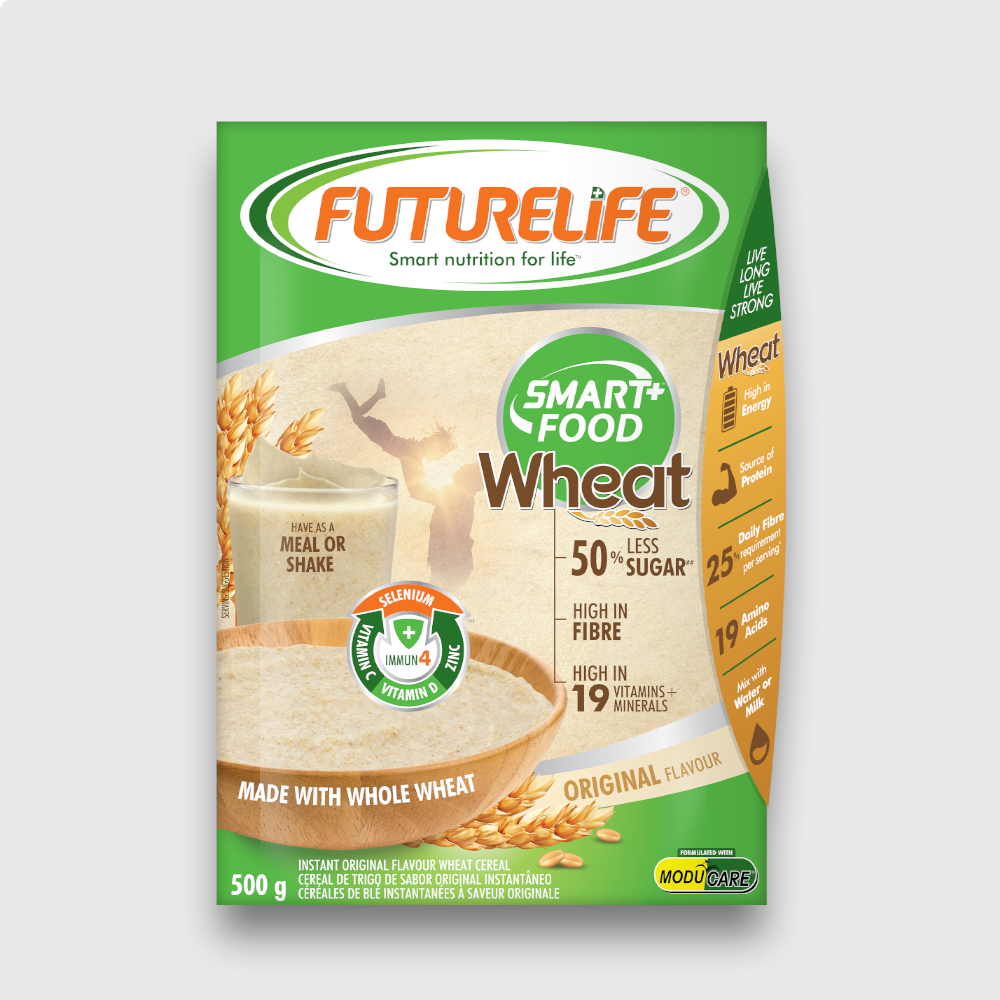 FUTURELIFE® Smart food™ WHEAT is SMART because it is scientifically formulated with WHOLE WHEAT combined with the benefits of being high in Dietary Fibre, Energy, 19 Vitamins and Minerals, contains Inulin (Prebiotic) and MODUCARE® with the added benefit of 50% less sugar ##. It can be enjoyed as a meal, shake or smoothie at breakfast, lunch, dinner or as a snack. It can be mixed instantly with just water or milk and requires no cooking. 
Made with Whole Wheat 
50% less Sugar##
High in 19 Vitamins and Minerals
High in Dietary Fibre
25% daily Fibre requirements per serving*
Source of Protein
High in Energy
Lactose free
Immun4** (Selenium, Zinc, Vitamin C, Vitamin D)
## This product contains more than 50% less sugar than the leading Whole Wheat RTE cereal in South Africa as at May 2021.
* Per 50g serving as per European Safety authority, 2010 Scientific Opinion on Dietary Reference Values for carbohydrates and dietary fibre.
** Contains 4 nutrients that contribute to the normal function of the immune system (Calcium, Vitamin D, Vitamin K, Zinc).