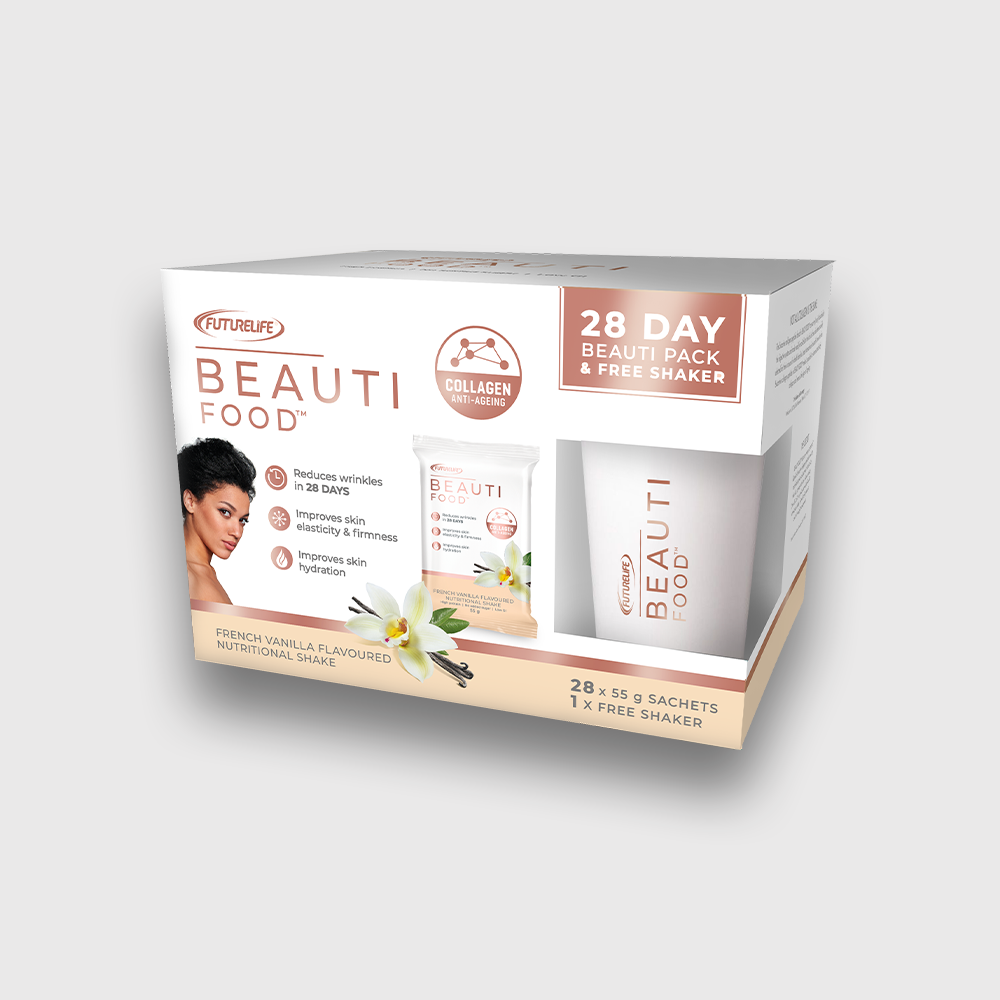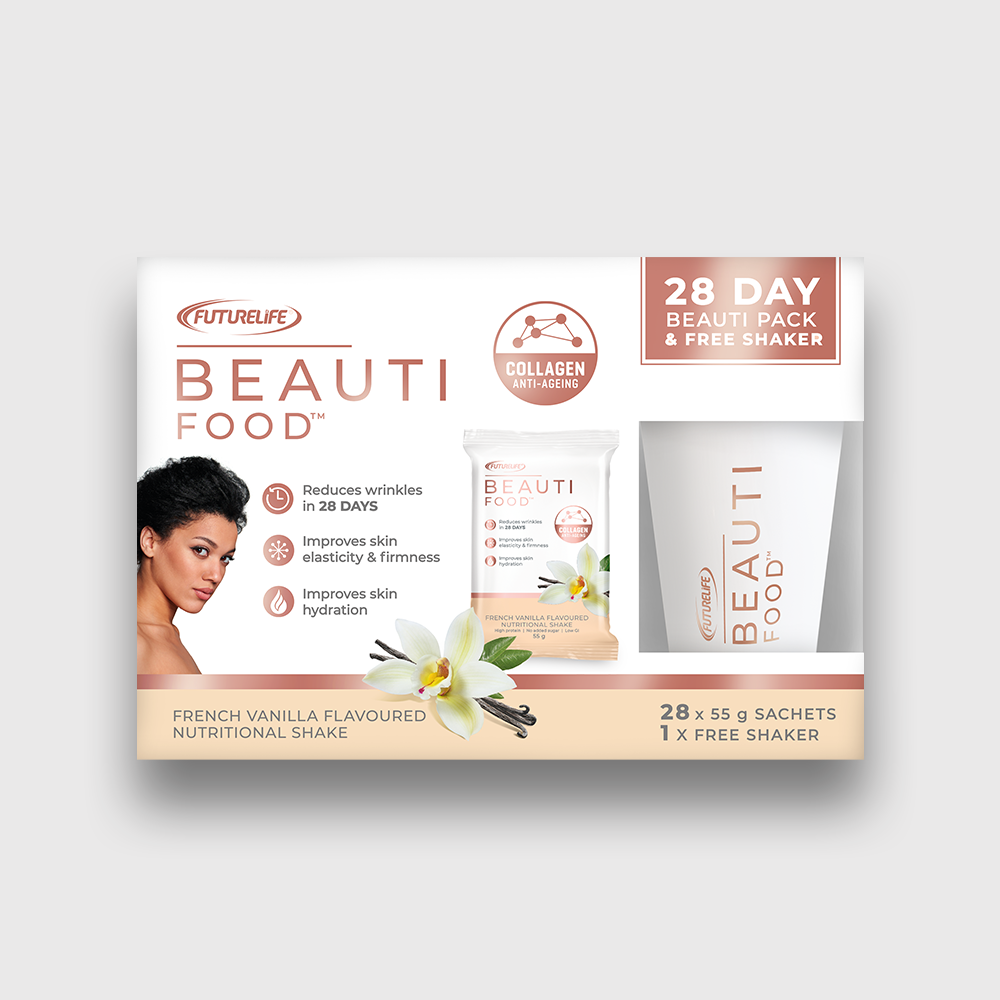 FUTURELIFE® BEAUTI FOOD™ is a scientifically formulated combination of 5g bioactive collagen peptides in a nutritional shake for a youthful ageing solution on-the-go.
The collagen used in FUTURELIFE® BEAUTI FOOD™ is clinically proven to reduce wrinkles in 28 days*
Reduces wrinkles in 28 days

*

Improves skin elasticity and hydration

1

Contributes to skin maintenance, hair & nail support

2

Kilojoule controlled

No added cane sugar

High

in p

rotein

Low GI

High in 18 Vitamins and minerals

Source of plant based omega-3

High in dietary fibre

Contain inulin (prebiotic)

Source of calcium
Pack of 28 shake sachets in French Vanilla flavour.
*Proksch et al. (2014) Skin Pharmacol. Physiol 27: 113-119.
1Proksch et al. (2013) Skin Pharmacol. Physiol 27: 45-55
2High in 6 vitamins and minerals that contribute to the maintenance of normal skin. High in in 3 vitamin and minerals that contribute to the maintenance of normal hair and nails (Biotin , Selenium, Zinc)